HELLO! I saw this little survey popping up all over the place and I thought I would do it! It seems like fun and I hope you guys will add some books to your TBR from this.
Note: The survey is for books you read throughout the year, no matter when they were published, and is not limited to just books that came out in 2014!!
Thanks to Jamie @ The Perpetual Page-Turner for creating this! 🙂
http://www.perpetualpageturner.com/

Number Of Books You Read: 77
Number of Re-Reads: 0 (ain't nobody got time for that! At least, I don't)
Genre You Read The Most From:
18 Contemporaries
11 Dystopians
8 Short Stories
8 Fantasy
7 Graphic Novels (DoWK-like)
7 Picture Books
5 Sci-Fi
3 Historical Fiction
3 Retellings
2 Classics
2 Spin-off Books
2 Books in Spanish
2 Memoirs
1 Book of comic strips
1 Non-Fiction
1 High-Fantasy
 
1. Best Book You Read In 2014?
SO good. new body, same age, 5 years later. read my review.
2. Book You Were Excited About & Thought You Were Going To Love More But Didn't?
Mila 2.0: Renegade by Debra Driza
😦 Disappointed.
 3. Most surprising (in a good way or bad way) book you read in 2014? 
Summer of the Mariposas by Guadalupe Garcia McCall
Took a very abrupt turn in the middle.
 4. Book You "Pushed" The Most People To Read (And They Did) In 2014?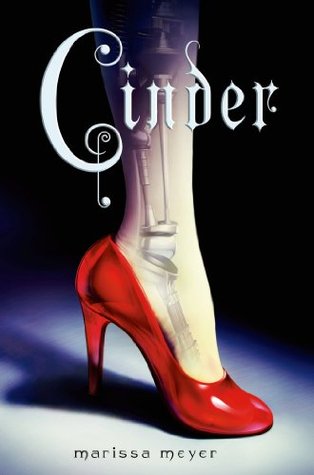 Cinder by Marissa Meyer
One of my faves.
 5. Best series you started in 2014? Best Sequel of 2014? Best Series Ender of 2014?
Series Starter:
The Murder Complex (The Murder Complex, #1) by Lindsay Cummings
FANTASTIC.
Series Ender:
Mockingjay (The Hunger Games, #3) by Suzanne Collins
I loved this last book and thought it was a strong conclusion to a much-loved series.
 6. Favorite new author you discovered in 2014?
Jason Reynolds
Amy Zhang
John Corey Whaley
Garth Nix
Lindsay Cummings
7. Best book from a genre you don't typically read/was out of your comfort zone?

Humans of New York by Brandon Stanton-Non-Fiction/Photography
 8. Most action-packed/thrilling/unputdownable book of the year?

Illusive by Emily Lloyd-Jones
AMAZING.
 9. Book You Read In 2014 That You Are Most Likely To Re-Read Next Year?
None; I don't reread
10. Favorite cover of a book you read in 2014?
11. Most memorable character of 2014?

Donna from The Young World by Chris Weitz
SO hilarious; she made me laugh out loud. She's so real and out there.
 12. Most beautifully written book read in 2014?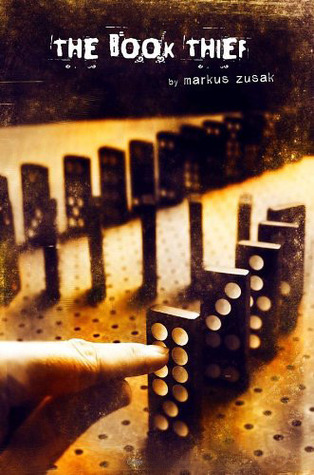 The Book Thief by Markus Zusak
It's narrated by DEATH. It's written so beautifully.
13. Most Thought-Provoking/ Life-Changing Book of 2014?
Falling Into Place by Amy Zhang
You see from the perspective of a popular girl in high school who is also a bully, and it is set up and written wonderfully.
 14. Book you can't believe you waited UNTIL 2014 to finally read? 
The Fault in Our Stars by John Green
Because.
 15. Favorite Passage/Quote From A Book You Read In 2014?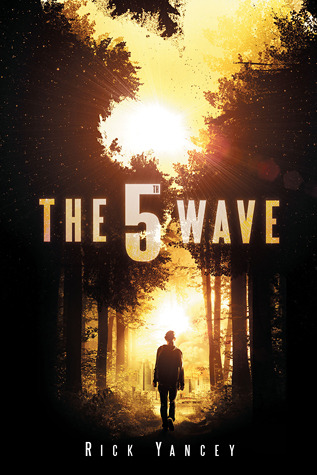 "I still could be the last human on Earth. I might be–no, I probably am–doomed. But if I'm it, the last of my kind, the last page of human history, like hell I'm going to let the story end this way. I may be the last one, but I am the one still standing. I am the one turning to face the faceless hunter in the woods on an abandoned highway. I am the one not running, not staying, but facing. Because if I am the last one, then I am humanity. And if this is humanity's last war, then I am the battlefield."
–The 5th Wave by Rick Yancey
16.Shortest & Longest Book You Read In 2014?
The Story of Dolores Jane Umbridge by J.K. Rowling; 11 paragraphs (IT'S ON GOODREADS)
The House of Hades by Rick Riordan; 597 pages
 17. Book That Shocked You The Most

(Because of a plot twist, character death, left you hanging with your mouth wide open, etc.)
(read in 2015 but I HAVE to mention this one)
Twisted Fate by Norah Olson
HOLY MOTHER OF WHAT JUST HAPPENED
18. OTP OF THE YEAR (you will go down with this ship!)

(OTP = one true pairing if you aren't familiar)
Gabe and Leah from A Little Something Different by Sandy Hall
They are adorable 🙂
Honorable Mentions:
Gretchen and Daniel from Prisoner of Night and Fog by Anne Blankman
Awww!!!!! ❤
Nyx Triskellion and Ignifex from Cruel Beauty by Rosamund Hodge
"Nix Triskellion." The audiobook voice for Ignifex made it PERFECT.
19. Favorite Non-Romantic Relationship Of The Year
Messenger of Fear and Mara from Messenger of Fear by Michael Grant
20. Favorite Book You Read in 2014 From An Author You've Read Previously
Cress by Marissa Meyer
Dystopian, sci-fi, fairy tales futuristic; this book has it all.
21. Best Book You Read In 2014 That You Read Based SOLELY On A Recommendation From Somebody Else/Peer Pressure:
Wonder by R.J. Palacio
Such a beautiful story.
22. Newest fictional crush from a book you read in 2014?
Don't really have one, but I'll say Mia Hall from If I Stay just for the fun of it.
23. Best 2014 debut you read?
Falling Into Place by Amy Zhang
This book. Read it. Beautiful writing, fantastic. Amy Zhang you rock.
24. Best Worldbuilding/Most Vivid Setting You Read This Year?
Sabriel by Gath Nix
SO. GOOD.
25. Book That Put A Smile On Your Face/Was The Most FUN To Read?
Timmy Failure series by Stephan Pastis
These are so funny. I laugh hysterically. Stephan Pastis is amazing.
26. Book That Made You Cry Or Nearly Cry in 2014?
The Fault in Our Stars by John Green
*sobs*
27. Hidden Gem Of The Year?
Nil by Lynne Matson
The Maze Runner meets Hawaii. Kinda sorta AWESOME.
Flipping fantastic book. *insert raise the roof gif here*
28. Book That Crushed Your Soul?
The Fault in Our Stars by John Green
I wasn't spoiled for this one!
29. Most Unique Book You Read In 2014?
Evidence of Things Not Seen by Lindsay Lane
21 viewpoints, 1 missing kid…very unique.
30. Book That Made You The Most Mad (doesn't mean I didn't like it)?
The Jewel by Amy Ewing *yells* "GIVE ME BOOK TWOOOOOO"
When the audiobook ended I legit shouted "NO! That's not fair!" over and over.

1. New favorite book blog you discovered in 2014? 
Effortlessly Reading, IceyBooks, Carina's Books, Bookish Serendipity
2. Favorite review that you wrote in 2014? 
I think it would have to be Where She Went by Gayle Forman. It was SO hard for me to harness my feelings about that book.
3. Best discussion/non-review post you had on your blog?
My Macmillan and HarperCollins office visit post. I loved making that so much and I hope to make one about BEA.
4. Best event that you participated in (author signings, festivals, virtual events, memes, etc.)?
BEA of course!
5. Best moment of bookish/blogging life in 2014?
Hanging out with Rick Riordan in the Green Room at BEA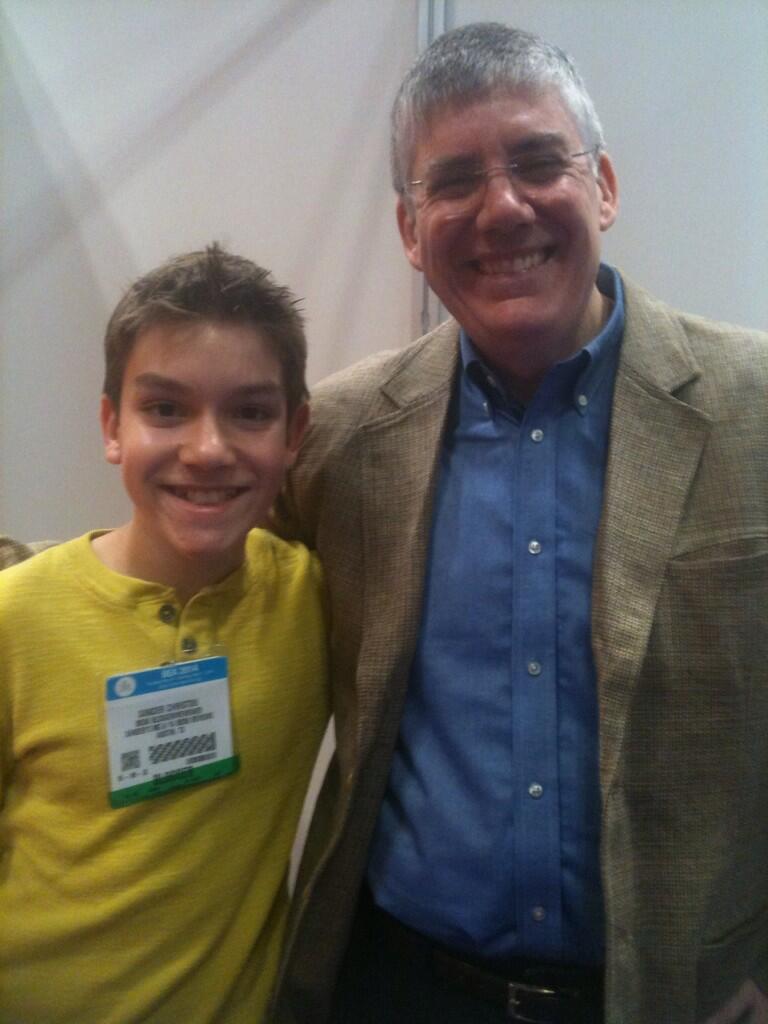 6. Most Popular Post This Year On Your Blog (whether it be by comments or views)?
This one surprised me: My post about the New Percy Jackson Covers got the most views!
7. Post You Wished Got A Little More Love?
I wish my Blog Survey had gotten more people to fill it out, but hey, what can you do? Do feel free to fill it out! Free hug if you do!
8. Best bookish discover (book related sites, book stores, etc.)?
BookOutlet!!!!!
9.  Did you complete any reading challenges or goals that you had set for yourself at the beginning of this year?
Come to think of it, no. I bombed my Goodreads challenge and din't do any other challenges. This year, though…
1. One Book You Didn't Get To In 2014 But Will Be Your Number 1 Priority in 2015?
The Blood of Olympus by Rick Riordan
2. Book You Are Most Anticipating For 2015 (non-debut)?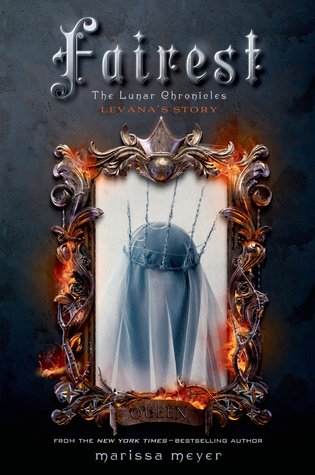 Fairest by Marissa Meyer
3. 2015 Debut You Are Most Anticipating?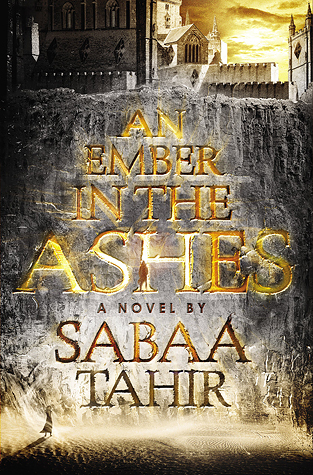 An Ember in the Ashes by Sabaa Tahir
No Parking at the End Times by Brian Bliss
 4. Series Ending/A Sequel You Are Most Anticipating in 2015?
Nil Unlocked by Lynne Matson
Deceptive by Emily Lloyd-Jones
Winter by Marissa Meyer
5. One Thing You Hope To Accomplish Or Do In Your Reading/Blogging Life In 2015?
Make a blog schedule, keep up with my blog, read more, don't procrastinate.
6. A 2015 Release You've Already Read & Recommend To Everyone:
The Boy in the Black Suit by Jason Reynolds
FANTASTIC book.
WHAT WAS YOUR FAVE OF 2014?
Let me know down below!